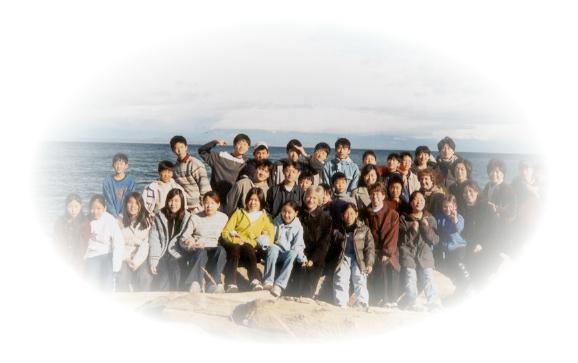 Grace Life English Experience Ministry is a program designed to bring children into a loving relationship with God and with their brothers and sisters in the Lord. One of the first things children learn in the GLEEM program is their identity in Christ. They are taught that, as believers who have placed their faith in Jesus, they are now free from the Law, being made right with Him, and are to walk in the Spirit according to the new law of love written in their hearts. The goal of GLEEM is to bring children into a close intimacy with God so that they might experience the assurance of His loving acceptance and serve Him from a willing heart. In the process, they are taught the importance of prayer, self-discipline, obedience to authority, unity and harmony with others, and respect for people and property.
GLEEM brings Christian values and beliefs into every area of study. Designed primarily for the international student, it seeks to facilitate tutoring in English as a second language and includes pronunciation, listening, writing, grammar, reading, and computer lab. Other subjects include the fine arts, science, and Canadian studies. Classes are small with 10 students or less and the program runs for 30 hours each week.
G.L.E.E.M. is set on a hill overlooking the beautiful Comox Valley on Vancouver Island. It boasts abundant forests and wildlife, endless sandy ocean beaches, pristine lakes and alpine meadows, snow capped mountains and fertile valley farms. This fabulous setting and year round mild climate allows for a wide variety of outdoor recreational pursuits such as hiking, fishing, skiing, kayaking, snorkeling, surfing, swimming, fossil hunting, golfing, caving, and camping. .
When students first arrive, they are tested and placed in appropriate levels - beginner, intermediate, or advanced. Each child is placed with a warm and loving Christian host family. These families are given special orientation where they learn about the culture, values, and practices of the foreign students. Homestay privileges include choices of country or urban setting, pets or no pets, and shared or single rooms. Host families provide comfortable and clean accommodation as well as transportation to and from Marsland House (where the English classes are held), family fun, and conversational English at home.
Creativity is an important part of the G.L.E.E.M. program. Students learn to express individuality through crafts, puppetry, drama, and art. This is also a good time to make new friends and to learn teamwork. Activities are Church related and there are Bible studies, youth groups, prayer times, and attendance at church worship. Children are encouraged to see God as their loving heavenly Father who loves them with an eternal, unconditional love.
Grace Life Ministries
Att: English Experience Program
Box 7, 1400 Marsland Place
Courtenay, B.C. V9N 8T3
Canada
GLEEM founders, Penny Galliazzo & Cheryl Howard