Grace Life Ministries
|
home
Bible School
Grace Life Bible School
& Training Center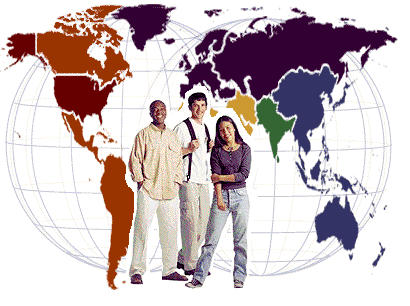 Our Purpose is to train men & women...

...in a working knowledge of Jesus Christ, knowing Him more deeply and personally as their risen and indwelling Lord
...in personal disciplines of studying, meditating in and communicating the message of God's gospel of grace
...to discover and prove in every day experience the reality of the Christian Life
...in being more effective members of their local church

...equipped for
full-time Christian service...
Regardless of their occupation!
ONE YEAR COURSE
The curriculum covers most books of the Bible and some related topical series. The normal schedule includes classes that run from 8:30 AM to 2:30 PM with breaks for lunch. Students will be encouraged and challenged in these courses and will be given personal counsel in their studies for practical application. They also work with staff in daily domestic and maintenance duties besides regular participation in community or church-related service.
COURSE OUTLINE
We wish to equip our students with the tools to understand complete books in the Bible - Romans, Galatians, Hebrews, Ephesians, Philippians, Colossians, 1John, Pastoral Epistles, Revelation, Genesis - as well as evangelism, healing, and covenants. We believe the Holy Spirit's main ministry is to lead the Church into all truth concerning the New Covenant so that the Church may experience the wonderful victory purchased for her by Jesus Christ through His death and resurrection. We encourage open participation by discussion, "speaking the truth in love so as to grow up in all things into Him who is the Head - Christ." (Ephesians 4:15).
OUTREACH
Reaching out includes a wide range of experience from manual work for neighbours in the Comox Valley; street evangelism and sports outreach; coffeehouse; to practical service and evangelistic ministry in more distant places in "developing countries".
MISSION TRIPS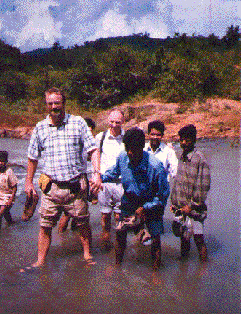 Students will have the opportunity to participate in mission trips to tribal villages and towns in Orissa, India where they will take part in conferences, child evangelism, teaching, and preaching. This is an optional part of the Bible School program occurring at the end of the second semester.
Contact Information
(Ask for GLM application form)